Finished the right front last night.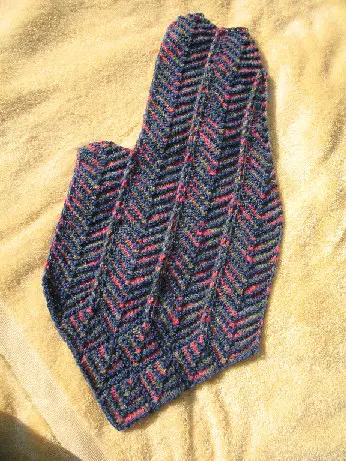 I'm particularly pleased with the shaping diagonal while keeping the chevron pattern correct. That took quite a bit of thinking and tinking! The first attempt was too dramatic a slope losing all the width in half the height.
Here I not only reduced the fourth stripe as I knitted it but I went back and unknitted the third stripe down to where the fourth stripe joined in and then reduced the third stripe to the top.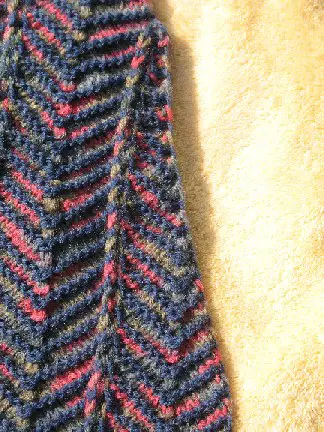 Patchwork Waistcoat Update