Music Design Pattern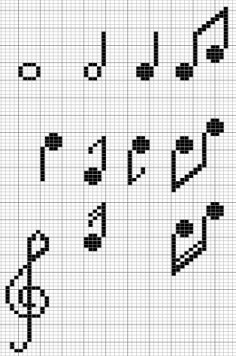 Another of my growing collection of knitting designs you can download and use yourself. You could even create a little tune by moving the individual notes around!
My husband plays clarinet in a local band and I thought a musical themed jumper would look good. I created the designs but haven't yet knitted the jumper.
You may download the music design here (Right click and select 'Save As').