This post will show you how to make a knit stitch. I will first explain the process with pictures and words and you can also find a short video showing the whole process at the end of this article.
Making A Knit Stitch
When making a knit stitch, make sure that the yarn is to the back of the work.
Insert the point of the right hand needle into the stitch to be knitted from left to right and from front to back.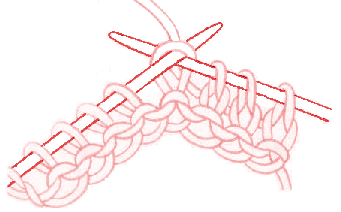 Wrap the yarn round the point of the right hand needle from behind the needle and then bring the yarn to the front between the two needles.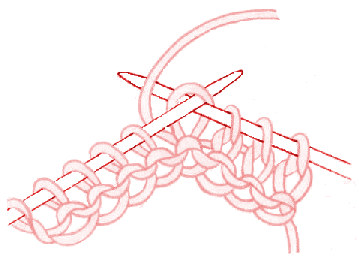 Pull the yarn through the stitch to form a loop on the right needle and allow the old stitch to drop off the left needle.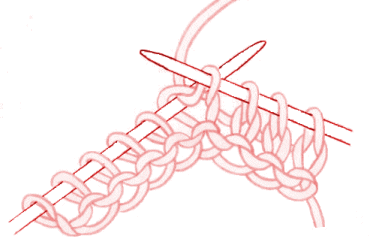 This way you transfer the whole piece of knitting one stitch at a time onto the right hand needle.
At the end of the row, change the knitting into the other hand set up for the next row.
How to make the knit stitch video
Just click play on the video below to see my video on how to make a knit stitch.
If this article and the video have helped you, check out my other knitting how-to articles on how to cast on, bind off, how to knit left-handed and much more.